DÜSSELDORF | E.ON GLOBAL COMMODITIES SE
Holzstraße in Düsseldorf: here, 1,000 employees of the E.ON concern, from 34 nations, observe the international markets and trade around the clock on the large stock exchanges.
Physical wellbeing during conferences, board meetings, special events and daily business is ensured by Arena One, with conference services, lunch, all-day and break-time catering at the highest level. After all, it is better to discuss important matters on a satisfied stomach.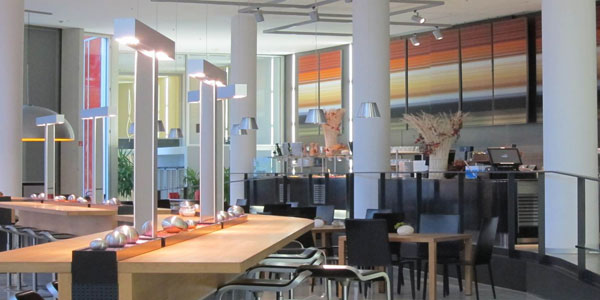 Our services:
• Operation of the restaurant and the coffee lounge
• Lunchtime catering of around 650 guests per day
• Exclusive lunch, all-day and break-time catering
• Professional conference services and conference management
• Special events/Event gastronomy
• Multilingual service on site
• Consideration of country-specific eating habits – e.g. Kosher, Halal or Hindi – for employees from 34 nations.